Eve Pollak Maisonpierre is a Vocal Empowerment Therapist. Movingvoice is the culmination of Eve's experience as a student, teacher and healer. Based on her personal journey, Eve draws from a set of tools and principles to explore and expand a person's range of expression and sense of Self, through body, breath, movement and voice.
Eve's journey with voice began as a child, singing with a joyful spirit and being sung to by her mom. She chose to pursue a career as a classical singer. She received her Masters degree in Vocal Performance from the New England Conservatory of Music and performed opera and oratorio music professionally.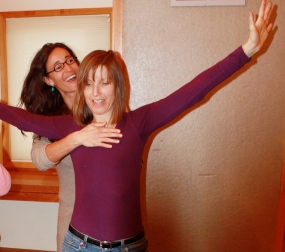 In her thirties, Eve developed chronic pain problems which adversely impacted her voice. During this period, she met and trained with Paul Newham, creator of Voice Movement Therapy. A healing path and a new career path emerged. Eve sought out training that integrated healing with voice, body and spirit. She trained in Hakomi Body-Centered Psychotherapy, Matrix Group Leadership and Sensorimotor Psychotherapy. She healed her voice and created Movingvoice, to help others do the same.
Eve finds connection, inspiration and joy in solo and group improvisation with voice and piano.
M.M. in Vocal Performance – New England Conservatory of Music, 1991
Voice Movement Therapy Training, 1999, VMTR
http://iavmt.org


An expressive arts therapy that uses breath, voice, movement and song to empower your voice and heal your Self. VMT is based on the belief that when you unlock your voice, you liberate your spirit.
Hakomi Body-centered Psychotherapy, 2004, 2017 CHT
http://hakomiinstitute.com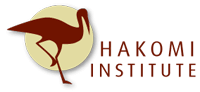 A body-centered therapy based on the premise that your deepest and often unconscious beliefs are held in the body and can be transformed through the healing relationship and gentle exercises in mindfulness.
Matrix Group Leadership, Basic and Facilitator Training, 2005, 2006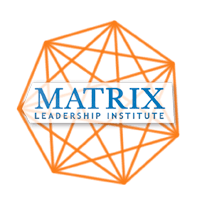 http://matrixleadership.org
Matrix offers tools and inspiration to create satisfying and mutually supportive relationships in your life. It brings an awareness of the often limiting roles you play in relationships and groups. And it recognizes your uniqueness as your gift to inspire and lead with.
Somatic VoiceworkTM , Levels I, II and III, 2013
http://somaticvoicework.com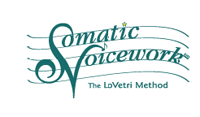 A body-based approach to vocal training that orients the singer to the physical process of making sound. Whether speaking or singing, this method helps to build vocal strength, flexibility and freedom. Through function based exercises, you can learn to speak and sing in a wide variety of styles and vocal qualities.